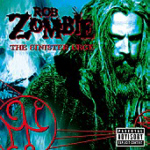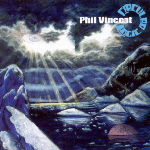 Rob Zombie-The Sinister Urge

                 © 2001 Geffen Records

Phil Vincent-Circular Logic

           © 2001 Songhaus Music

The Info

Remember White Zombie?? They may be gone, but Rob is still around and is doing some great horror related music. Talent is not in short supply with Rob as many may know. He is a great graphics artist as well as songwriter. Did notice that there wasn't as much of the animated art that he usually does with his releases. What he does present is pretty cool though. This release has been highly anticipated after his successful 'Hellbilly Deluxe' offering.

The Music

The Zombie moments are definitely here. Cool intros, spooky sound, and crunchy rock music. This album is slightly more straight forward than 'Hellbilly Deluxe', but should have no problem appealing to fans of that previous effort. One of my favorite tracks, 'Demon Speeding' really sets the tone. This tune is very catchy as are most on the album. There are some cool guests on the album including Ozzy Osbourne on 'Iron Head'. Other guests include Tommy Lee, Kerry King of Slayer. The music starts out fairly straight forward, but has some interesting twists with tracks like '(go to) California' and 'Never gonna stop (the red, red kroovy', which both have more modern influences in Rob's vocals as well as the music.Both have a good groove. Probably my favorite track is 'Bring her down (to Crippletown)'. Definitely has the best feel to it in my opinion. Very good use of all elements. I also dig 'House of 1000 corpses'. The most visual of the bunch in my opinion.

Overall

A very heavy effort, but without sacrificing anything that made 'Hellbilly Deluxe' so great. Rob has a way of combining horror and music to offer a very irresistable presentation. It's no wonder he does so well with his albums. This album is a great way to finish off an interesting year. Definitely will take your mind off the more serious moments and send you on a rollercoaster ride. Nicely done! 

The Info

Phil Vincent is definitely a very ambitious individual. With music being his side gig, it's amazing that he jumped into a 2 disc set covering a variety of areas. Signed to Song Haus Music, Phil has released on a regular basis and has continued with each effort to mature his songwriting. Bringing in a full band this time, he has really added a dimension to his approach.

The Music

There really is a lot on this album to offer. 2 discs clocking in at a total time of around 2 hours. Being familiar with Phil's previous efforts, this album is very consistent with them, but takes it a step further. There are melodic moments such as 'Torn' , 'Another hit & run' which is one of my favorites and draws on some cool influences, 'Outside looking in', 'Hit & run', and 'Second chance'. There are also some serious rockers such as the album opener 'Rise up, 'Take it away', 'Shining through', and 'Almost home'. A lot of te tracks are in between with some being keyboard heavy. I did also notice some lengthy tracks which comes across as a confident Phil Vincent on this album. He seems to be expanding his structure and experimenting a bit. Five of the tracks clock in at over seven minutes with the longest being 'If...' at 10:43. There are dips into the 70's melodic sound as well as the 80's sound. There is also a minor modern influence that appears, but doesn't dominate. One thing is certain, There is a lot to like here.

Overall

This effort really is Phil's most accomplished work to date in my opinion. The confidence is there. I think moving to a band approach allows him to spread his wings and will really do positive things for his musical career. Disc 2 is definitely my favorite of the two due to the overall consistency, but disc one is decent as well. If you like the sounds of melodic rock music, Phil might just ne your thing!