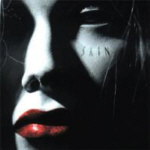 Westworld-Skin

© 2001 Dreamscape Music Group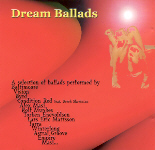 Various Artists-Dream Ballads

                 © 2001 Lion Music

The Info

Westworld features some of rock's most amazing talents including TNT's Tony Harnell, Danger Danger's Bruno Ravel, Riot's Mark Reale, and former B.O.C. drummer John O'Reilly. The band plays in the melodic hard rock genre and really are a very solid unit. 'Skin' is the bands second studio effort and is finally seeing Stateside release after being available overseas for some time now.

The Music

The band released a very good debut back in 1998 via the Roadrunner label. 'Skin' is a progression in sound. The band seem to have developed and tightened as a unit. Not that the debut was a slouch. It was one of the years best. The album opens with the title track 'Skin' has a great hard rock feel to it. Has a similar feel to some of the material from the debut. 'Black Shadow Symphony' has excellent sound to it. The layered vocals in the verse sections sound awesome. 'Uneasy' is one of my favorites. Tony sounds amazing vocally. 'Limbo' is the first of the ballad-esque tracks. Once again the vocals really shine. 'Elastic' sounds like something you would hear on a TNT album. Very upbeat with a lot of depth. Turning to a bit darker sound is 'Ice Queen'. Lyrically it may keep you guessing, but sounds like a failed relationship. 'Out There' is one of the heavier tracks on the album. Nothing too flashy, just effective. 'Heart is a heavy load' is another light track that showcases vocals once again. Smooth track. I really like the guitar sound on 'Tomorrow's yesterday'. Fairly gritty at times and crystal clear at others. Very good chorus on this song. Shredding solo as well. Staying with the heavier tempo is 'Get a life'. The tracks are good back to back as they are a bit similar in structure and sound. Closing the album is the haunting 'Uninvited'. This is an Alanis Morrisette tune done Westworld style. This track shows the most depth. Tony is absolutely phenomenal once again.

Overall

You had to know this album was gonna win big time. With the talent on this disc, it's sure fire. The music is rock solid as one would expect. Just glad to finally get this thing after a long wait and knowing it was available overseas for quite a while. I think that most fans in general will really like this release. Highly recommended!

The Info

'Dream Ballads' is a compilation of lighter tracks from Lion Music artists. The music has a different feel than what you would expect from American bands. It is cool to actually hear the foreign influence weaving through each bands contribution. Authentic sound I guess. Anyway, There are 15 tracks from the various artists giving maximum bang for your buck.

The Music

Wow, where do you begin?? Well, Rolf Munkes is here in 2 areas. His solo material with 'The man who learned to fly' and his new band Empire with 'Spread my wings'. Alex Masi gives us 'Siciliano in C minor' from solo material and 'Writing on the wall' from the Masi project and his new album 'Eternal Struggle'. One of the singers I have really grown to like alot is Bjorn Lodin and Baltimoore. You get 'Redemption' from them. A track I really liked a lot due to it's smoothness is 'Calm Waters' from Torben Enevoldsen. Speaking of smoothness, Lars Eric Mattsson gives us the masterful 'Midsummer Night's Magic'. I love that tune. Very disciplined guitar work from one of the guitar greats. Remember Byrd?? He's here too. Offered from James Byrd is 'All of me (An Allegory)'. This track sounds like something Alan Parsons would do. Lars Eric Mattsson is also involved in the Astral Groove track 'Lonely Child' as is Bjorn Lodin. Then there is Mattsson and Condition Red tracks as well. I think you get the picture by now. The Lion Music family is really tightly knit with Lars Eric Mattsson being one of the busiest. This compilation in a nutshell brings all of the mellow material together on one disc for those looking to kick back and relax. It definitely is a thorough compilation.

Overall

This is a pretty god compilation. You could almost call it a Lion Music sampler. Like I mentioned before, the music definitely has a foreign feel to it. If you are looking for American style ballads, this isn't it. These tracks have a very authentic feel to them. Swing by Lion Music and check it out.