This page was last updated on: August 5, 2012
Pick of the month for 7 - 2012

Testament - Dark Roots of earth

I have revamped the picks section into more of a buyers guide. I figured that I would give a little more exposure to albums that are must haves and are still available as far as I know. If you have questions beyond the descriptions given, email me. Thanks for checking this section out.
Click album cover for Review!

I've seen Testament multiple times live and have been a fan for a pretty long time now. I am really happy with where the band is at right now. The latest album 'Dark Roots of Earth' sounds pretty classic to me. Good old school style thrash metal with only hints of modernization. A track or two feature blast beats and obviously the bands sound is updated to todays standards, but overall, at the core, this is classic Testament. The version I have has some pretty cool cover tunes and a bonus DVD. I think this is the preferred version. Great stuff!  Also, check out the other great music below,   Definitely don't miss these titles!

Gotthard - Firebirth  ©2012 Nuclear Blast Records

After the untimely death of singer Steve Lee, it was anbody's guess what the band was going to do as far as their  future. The good news comes in the form of 'Firebirth', the bands first release with new vocalist Nic Maeder There are obvious comparisons to Lee with Maeder's voice. The music is definitely Gotthard!.

Favorite Tunes: Starlight, Remember it's Me, Yippie Aye Yay, Tell Me, Right On, Where Are You

Great White - Elation  ©2012 Frontiers Records

It may not be Jack Russell froning the latest rendition of Great White, but having Terry Ilous formerly of XYZ, handling vocals is definitely not a bad either. The music is getting back to basics. Good melodic blues based rock that has hit potential scattered throughout the album. Definitely worth checking out in my opinion.

Favorite Tunes:  Feelin' So Much Better, Heart of a Man, Hard to Say Goodbye, Promise Land

Fraze Gang  - 2  ©2012 Bongo Beat Records

Fraze Gang features Brighton Rock members Greg Fraser and Stevie Skreebs. The music is definitely 80's flavored hard rock. I enjoyed the melodies and the music overall, but what I enjoyed the most on the bands second album was the guitar playing. There was just something very smooth about it. Good album!

Favorite Tunes: Saint or Sinner, In Your Face, Never Want to Say Goodbye, Tough Enough, Rampage

Eisbrecher - Die Holle Muss Warten  © 2012 Metropolis Records

I love the German sounds. Rammstein, Megaherz and obviously Eisbrecher. Eishbrecher was born out of Megaherz via Alexx Wesselsky. This bands sound is heavy and catchy with a good mix of electronica added to that wall of guitar. Vocals are in German as well. Probably my favorite since the bands debut.

Favorite Tunes:  Tanz Mit Mir, Augen Unter Null, Verrückt, Prototyp, Keine Liebe, Exzess Express

Megaherz - Goetterdaemmerung ©2012 ZYX Music

Another great German act. Guess they are all releasing at the same time. This band has been really stabilizing with lead vocalist Alexander Wohnhaas. The last album 'Huechler' and this new album have really cemented this band as being serious and ready to take their share of the market. Great listen!

Favorite Tunes: Jagdzeit, Heute Nacht, Rabenvater, Prellbock, Feindbild

Primal Fear - Unbreakable  ©2012 Frontiers Records

I typically like everything I hear from Primal Fear. With Judas Priest taking on retirement, Primal Fear has been poised to fill that void for a long time now. Traditional heavy metal with soaring vocals and heavy riffs. Don't forget that the band can offer up melodic tunes equal in quality. Another solid release!

Favorite Tunes: Strike, Bad Guys Wear Black, Metal Nation, Where Angels Die, Born Again

Lacuna Coil - Dark Adrenaline ©2012 Century Media Records

Lacuna Coil is back. The band seem to be moving forward once again in terms of their sound with out abandoning early elements. The dual lead vocals are intact as is the rich heavy sound. Fans seem to like this one a bit better then 'Shallow Life'. Pretty solid release in my opinion as well.

Favorite Tunes: Trip the Darkness, Kill the Light, Give Me Something More, The Army Inside

Iron Savior - The Landing ©2011 AFM Records

Been a few years since the band released their last album. Nice to see them back and they hit their stride once again. Good traditional heavy stuff in the vein of what they have done in the past. Metal with an imagination if you like. I love the themes of their albums along with their blistering sound.

Favorite Tunes: The Savior, March of Doom, Heavy Metal Never Dies, R.U. Ready

Lillian Axe - The Days Before Tomorrow. ©2012 CME Records

Lillian Axe is back! Well, maybe not the same lineup as the earlier stuff, but make no mistake, they are back once again. This particular album has those traditional sounds that fans knew and loved from that earlier era. It amazes me how Steve Blaze writes in any era, with anybody and it still has that core sound. Solid!

Favorite Tunes:  Babylon, The Great Divide, Death Comes Tomorrow, Soul Disease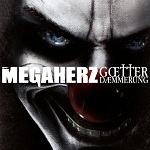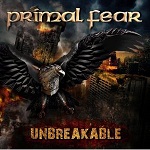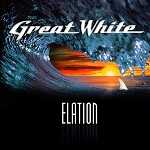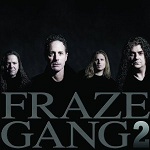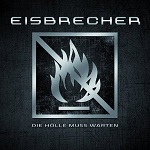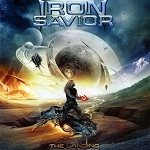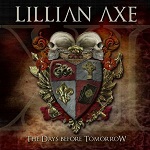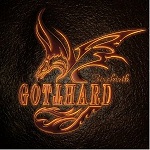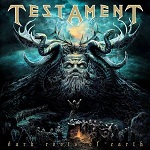 Previous Picks of the month in 2012

February '12 - Nightwish - Imaginaerum

March '12 - Overkill - The Electric Age

Aoril '12 - Accept - Stalingrad

May '12 - Kissin' Dynamite - Money, Sex, & Power

June '12 - Unisonic - Unisonic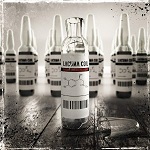 © 2012 Heavy Metal Resource