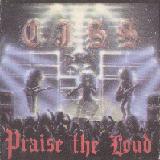 CJSS-Praise the Loud

I remember buying this album for the artwork. Reminds me a lot of Eddie from the Iron Maiden covers. This is one of David Chastain's projects. The album is Shrapnel style stuff and not too bad. It may be availale on CD but I'm not sure.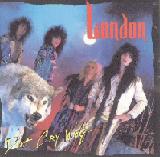 London-Don't Cry Wolf

Here is a cool album from 1987. This band featured many big names in it's history like Blackie Lawless, Nikki Sixx, Nadir D'Priest, and Lizzie Grey. This album was released via Metal Head Records.

Fav Tracks-Fast as Light, Drop the Bomb, Oh Darling.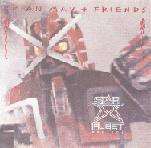 Brian May & Friends-Starfleet Project

This album was an ep released in the mid 80's and featured Brian May and Eddie Van Halen. Kind of poppy and mainstream, but didn't do to well overall as far as I know. Most people have never heard of it.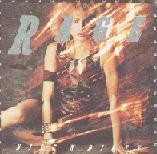 Rage-Nice 'n' Dirty

This isn't the Euro band that still is functional. This album was released in 1983 via Carrere recording. This album was a grower. Didn't like it much at first, but really started to like it after a few more listens.

Fav Tracks-American Radio Stations, & Wild Cat Woman.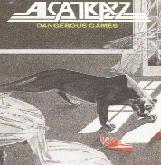 Alcatrazz-Dangerous Games

I've liked most of the Alcatrazz stuff. This album is a gem. I would think it had been released on disc at one time or another. It was released via Capitol in 1986. The sound was kind of a continuation of the previous Disturbing the Peace.

Fav Tracks-It's my Life, Dangerous Games, No Imagination.